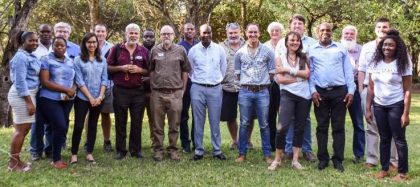 The middle Olifants currently has almost no collective network regarding water although some individual sectors manage aspects of water use and some stakeholders attend the CMF meetings.
Nonetheless the middle catchment is persistently besieged by low flows and poor water quality issues. Water is transferred out of the catchment – and the amount is planned to increase – despite there being insufficient water to support livelihoods within the catchment. This compromises both the middle and lower Olifants.
We use a systemic co-learning approach to help build and strengthen understanding and collaboration so as to foster greater custodianship of the ORC. The intended outcome is an established network in the Middle Olifants that has a systems-wide understanding for water resources planning and action. The network is fairly technical and would aim to support the CMFs.
The inaugural meeting, held in March 2019, identified a number of key issues for action.
Urgent need for updated reconciliation to understand

impacts of the proposed increased inter-basin transfer out of the catchment and the implications for water stress downstream
need to consider climate change impacts

Urgent need for Validation and Verification
Water for emerging farmers
Need for action from DWS (V&V, CMF functioning)

The work is supported through Rhodes University.