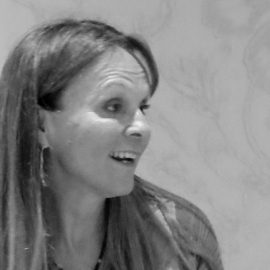 Dr Sharon Pollard
Executive Director
Sharon has a background in the water sector focusing on integrated catchment management planning and implementation. In addition to pioneering research and advocacy work around water supply in underprivileged areas in South Africa, she has managed many internationally recognised projects. Her special focus is on planning for meeting water requirements for sustaining ecosystems.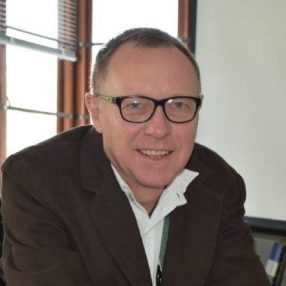 Derick du Toit
Assistant Director
Derick has been working for AWARD since 2002. Although originally trained as an evolutionary ecologist Derick branched off into education, with a focus on environmental education. Derick holds a postgraduate degree in ecology, a postgraduate diploma in education and a Masters degree in Environmental Education.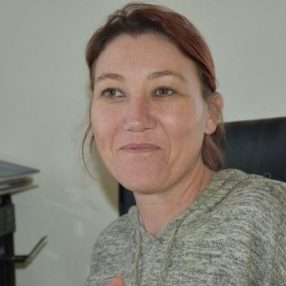 Julia Williams
Financial Manager
Julia has been an accountant for 16 years and in addition to a background in extensive project accounting and NGOs, she has a qualification in financial accounting and is a registered tax technician and practitioner. Julia is currently studying for a Management Accountant degree.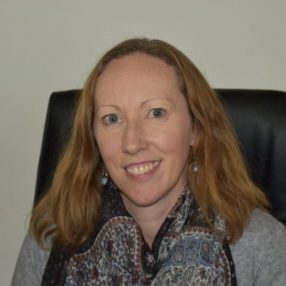 Emma Oosthuizen
Sub-grants and Contracts Administrator
Emma holds a BDS from the University of Newcastle and a diploma in Business Finance. Her passion for conservation and the environment led to ten years working in lodge management until she joined AWARD in July 2018.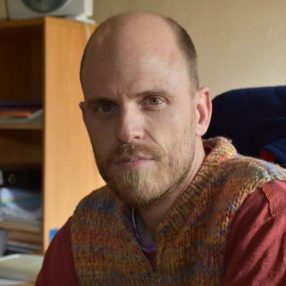 Jan Graf
Biodiversity and Systems Researcher
Jan has a BSc (Genetics & Biochemistry) and a BSc Hons (Genetics) from Stellenbosch University, and an MSc (Conservation Biology) from the University of KZN. He is involved in integrating biodiversity conservation work with water resources management in response to threats posed by climate and environmental change for the benefit of both people and the environment within the Olifants catchment.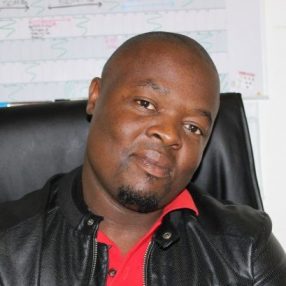 Bigboy (BB) Mkhabela
Community Facilitator & Fleet Management
BB has been working with AWARD since 2008 as a community facilitator with a focus on community natural resources management. His roles include organising logistics for fieldwork and community gatherings; interpreting during community gatherings and interviews, and managing the AWARD vehicle fleet.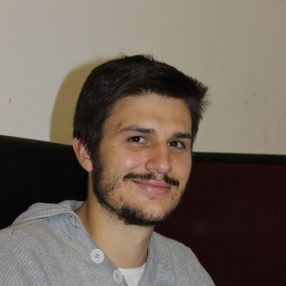 Hugo Retief
Integrated Water Resources Management Researcher
Hugo has a BSc (Zoology & Environmental Science), BSc Hons (Environmental Science), and MSc (Water Resources Science) from Rhodes University. He works in modelling water quality in the Olifants River basin with the aim of contributing to a co-operative, implemented and Integrated Water Quality Management Process (IWQMP) in the Olifants River basin.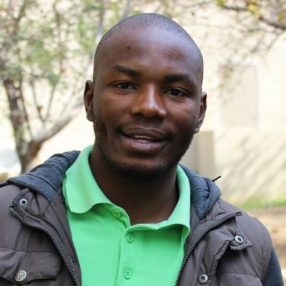 Reuben Thifhulufhelwi
Junior Researcher:
Biodiversity and Natural Resource Management
Reuben has a BSc (Environmental Sciences) and BSc Hons (Geography) both from the University of Venda. He is currently studying towards a Masters in Environmental Education with Rhodes University. His research focuses on transforming natural resources management practices through social learning approaches.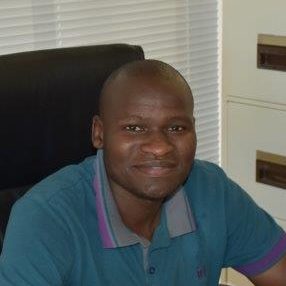 William Mponwana
Research Assistant
William is a Rhodes University graduate with a BSc (Environmental Science and Economics) and a BSc Hons (Environmental Science). He is working within AWARD's Municipal Support Initiative programme with a focus on the integration of biodiversity into land-use planning.  He works with local government and new landowners in terms of biodiversity management and facilitates collaborative efforts between various stakeholders in land use planning.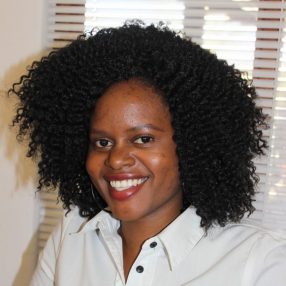 Thabang Mohale
Research Assistant:
Co-management Support
Thabang holds a bachelor degree in Environmental Sciences from the University of Venda and is in the process of completing a BSc (Hons) in Environmental Management with UNISA. Thabang has an interest in social sciences and a passion for environmental conservation and community development. She works with communities with land claims in protected areas.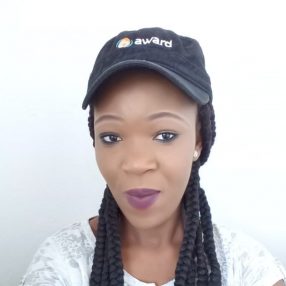 Fortunate Monareng
General Office Assistant
Fortunate is responsible for keeping the AWARD offices neat and presentable. She joined the organisation on a part-time basis in January 2016, but her commitment and hard work led to her being hired as a full-time employee from April 2016. In addition to enjoying her work, she loves music and exercising.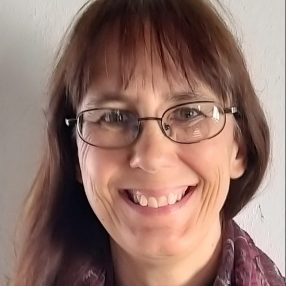 Karen Kotschy
MERL Manager
Karen has a background in ecology, geography and education, with a focus on riparian ecosystems. She holds a PhD in Ecology from the University of the Witwatersrand. She has more recently specialized in monitoring and evaluation for complex environmental programs and is responsible for implementing AWARD's pioneering monitoring, evaluation, reporting and learning (MERL) system.
Associates
---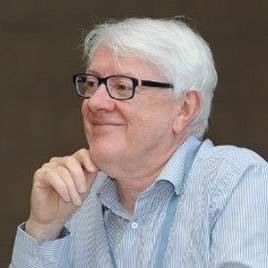 Prof Ray Ison
Associate
Professor Ray Ison (Applied Systems Thinking in Practice Group, The Open University, School of Engineering & Innovation) is internationally recognised in Systems scholarship and in pioneering approaches to systemic inquiry. Ray is an author of several books including Systems Practice: How to Act in a Climate-Change World (Springer 2010/2017), many book chapters and over 130 refereed papers. In research, teaching and consultancy, he has made significant contributions in fields of systemic governance, systems practice and social learning, systemic environmental decision making, "knowledge transfer", design of learning/inquiring systems and agricultural/food systems.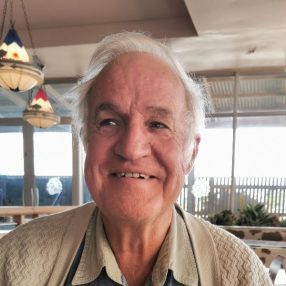 Dr Harry Biggs
Associate
Dr Harry Biggs is one of South Africa's leading thinkers when it comes to strategic adaptive management and systems thinking. He has worked with a wide range of biophysical scientists, both aquatic and terrestrial, in the Kruger National Park and surroundings, over the course of several decades. He is currently an AWARD research associate and is a member of the RESILIM O Reference Group.
He is the author or co-author of over 80 scientific publications and presentations, many interdisciplinary, and is active particularly as an agent of change in setting up new initiatives. His has deep interests in sustainability issues and their meaning for biodiversity, with a special focus on freshwater ecosystems and on systemic and adaptive thinking in conservation governance.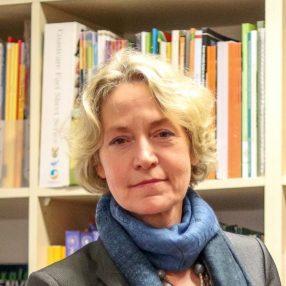 Prof Eureta Rosenberg
Associate
Prof Rosenberg is the Chair of Environment and Sustainability Education and Director of the Environmental Learning Research Centre at Rhodes University. Her PhD focussed on transformative research methodology and other scholarly interests include an evaluation that supports organisational learning; strategic planning; ethics of care; green work and learning and skills for sustainability. She has worked in these and other areas both as academic and as an independent consultant. In 2018 Eureta was awarded a research chair in Monitoring and Evaluation in a Sector Education and Training Authorities Environment.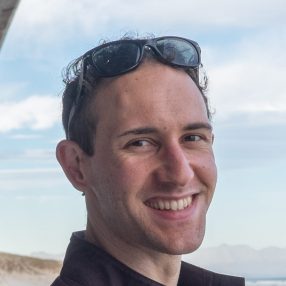 Dr Jai Clifford-Holmes
Associate
Dr Jai Clifford-Holmes is an independent consultant and researcher, system dynamics modeller, facilitator, and project and process manager primarily working in the South African water sector. He holds a PhD in Water Resource Science in addition to qualifications in project management, social sciences, and system dynamics. Jai was a 2011 Mandela Rhodes scholar and a 2017 Mandela Washington Fellow. He has published in a range of journals and his current projects are across the fields of integrated water resources management, integrated ocean management, ecological infrastructure, sustainable land management, and collaborative modelling.
Board Members
---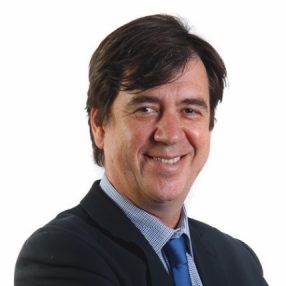 Matthew Prior
Board Member
Funder Relations and Health Policy Executive – CA(SA). After holding various positions in the UK and US, Matthew joined the Life Healthcare Group in 2002 in the information management division, where he was responsible for the development of the data warehouse, business intelligence and pricing models. He moved across to the funder division in 2007 and was recently appointed to his current position where he is responsible for funder relations and health policy. As part of these responsibilities he also serves on the board of Hospital Association of South Africa (HASA).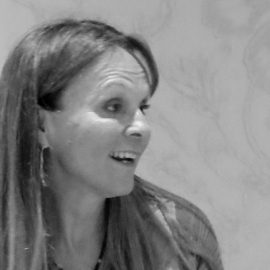 Dr Sharon Pollard
Board Member
Sharon has a background in the water sector focusing on integrated catchment management planning and implementation. In addition to pioneering research and advocacy work around water supply in underprivileged areas in South Africa, she has managed many internationally recognised projects. Her special focus is on planning for meeting water requirements for sustaining ecosystems.
Lephai Maunatlala
Board Member