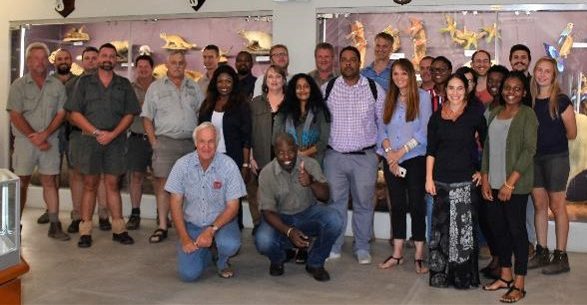 Water resources in Lower Olifants River basin are under increasing pressure from agriculture, mining, waste water discharge and declining flow and water quality – all of which will be exacerbated by climate change. Despite this, most private game reserves (PA) who are dependent on these water resources do not monitor them or include them in their park management plans.
In light of this, AWARD initiated work to build custodianship amongst PAs in the Lower Olifants through water resources monitoring and protection. The aim was to establish a network for river health custodianship in rivers of the lower Olifants that is using a collaborative, systemic co-learning approach for sharing, planning and collective action in rivers of the lower Olifants.
During 2017 we successfully involved some 18 riparian, protected areas (PA) in the buffer area of the KNP in monitoring river health of their rivers.
Since then we have developed a small collective network of flagship reserves to initiate monitoring and reporting. These include Timbavati, Klaserie and Kapama.